As I studied magic from the basement of our farmhouse in Michigan, I was damn serious for a kid. So serious that I subscribed to a magic newsletter, "Abracadabra," from England. This was a long time before the Internet, so it was sent by airmail every week. When I was 14 years old, I read about an exclusive group of magicians based in London, The Magic Circle, and a dream was born.
Founded in 1905, membership in the Circle is by invitation only and requires a successful audition. There are 1400 members, and only when someone dies or gets kicked out does another spot open up. In 1975 I wrote to the President of the Circle, legendary magician David Berglas, and he and I began a pen-partnership that lasted 22 years before I met him in person. On my first trip to London in 1997, David invited me to a Monday night meeting at the Circle. Imagine the thrill I had opening the two-story-high door in a dark ally near Hyde Park. It was like something out of Harry Potter.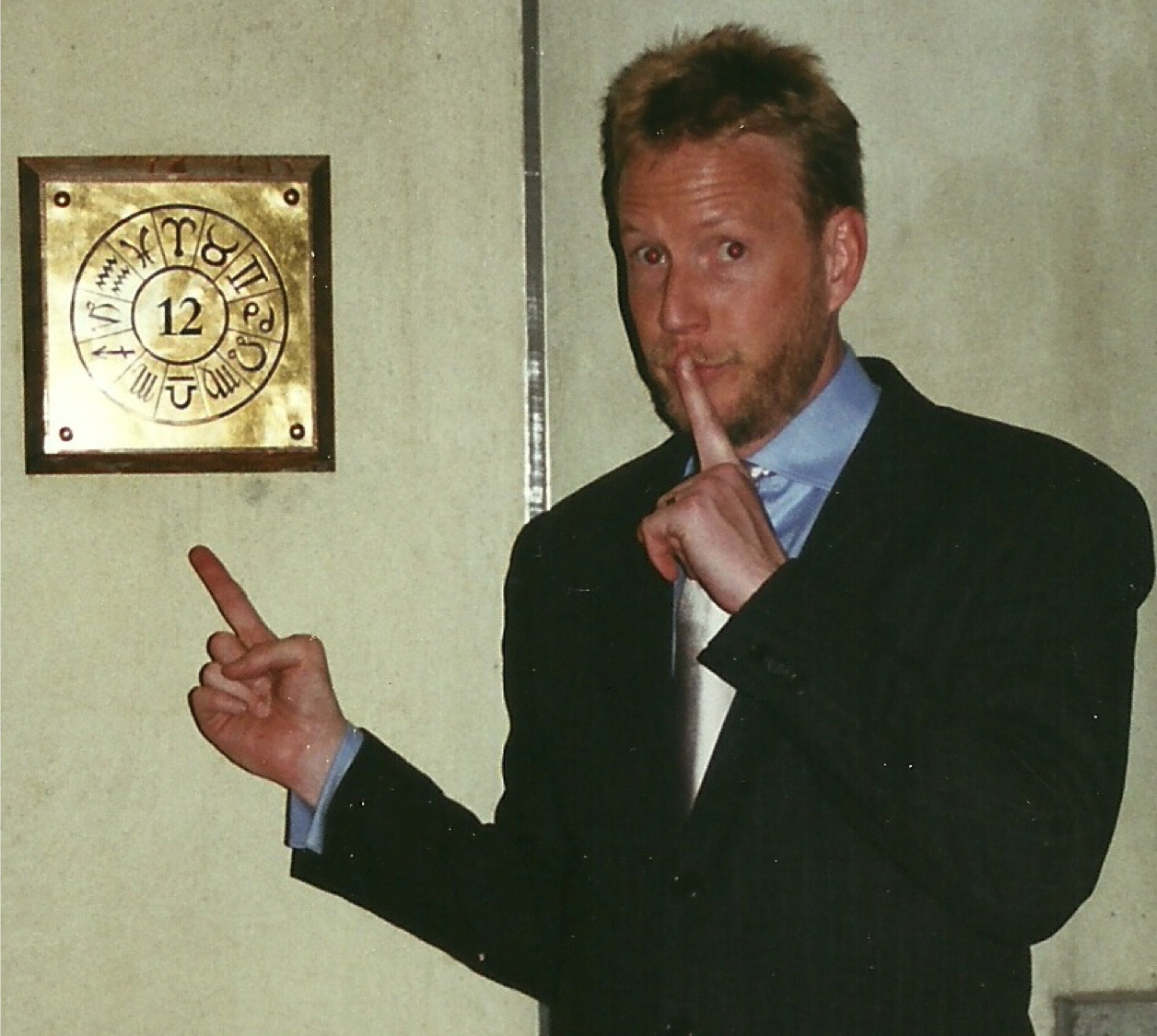 Shortly after I returned from England, I received a phone call from David. He said, "I've got bad news and good news. The bad news is that Larry Jennings (a fellow Michigander) has passed. The good news is that we'd like to offer you his seat." I had two years to prepare for my live audition in front of 140 members in London.
Two weeks before my audition, I was facilitating a series of leadership workshops around North and South America. I have always used magic in my work as a leadership and organizational culture consultant, and I saw these workshops as great opportunities to rehearse for my audition. I decided I would perform one of my audition tricks for an audience of about 100 people in Chicago.
I stepped forward and promptly screwed up a trick I'd been performing for over ten years. Bad. So bad that people in the audience were saying, "So that's how it's done!"
It was a two-day workshop, so the next day, I presented one of my favorites, The Invisible Deck of Playing Cards, a trick I'd been performing for over 25 years. At the moment of magic, I revealed the spectator's card, the seven of clubs.
"Nope," he responded.
"Seriously?" I asked, thinking he was messing with me.
"Nope, that's not my card."
Audience members confirmed my selection did not match. I had failed two days in a row. Quite shaken, I stepped aside, asking my friend and colleague, Steve Farber, to take over. Being the loving, caring friend that Farber is, he said to me, "What the heck is going on? I've never seen you mess up a trick." Putting me on the spot in front of 100 people.
All of my tricks have important lessons to help us live better lives and be better leaders, and the message behind The Invisible Deck of Playing Cards is "What You Believe Is What You See" – our beliefs influence what shows up. The irony and impact hit me right between the eyes.
"I don't believe I'm good enough to become a member of the Magic Circle."
To which Farber replied, "What You Believe Is What You See."
Our Beliefs Shape Our Performance
Whether you are conscious of them or not, your beliefs affect how you behave and the actions you take. I was not aware of my deep-seated belief that I was not good enough to be a member of an organization I had dreamed of joining for 25 years.
Skill is required, but insufficient. I had spent over 30 years studying, practicing, and performing magic – thousands of hours of practice, hundreds of shows. But I believed I was not worthy, and my belief worked its way out of my head into my hands.
For the next two weeks, I sat down each morning and wrote a first-person narrative of what it would look and feel like to perform my audition. I wrote things like, "Standing behind the dark red curtain, I see the outline of the spotlight as I'm introduced. 'This next gentleman comes from America…'" For 20 minutes each morning, I wrote an extremely detailed account of what I would experience as I executed every move and delivered every line. I contacted David Berglas and had him send photos taken from the Magic Circle stage with a view of the audience, and I put these photos on my desk. And I continued to rehearse my performance because skill is still required.
Back in London for my audition, I stood behind that giant red curtain as the host announced, "This next gentleman comes from America where he learned about the Magic Circle when he was 14 years of age." He finished my introduction, and I stepped out to try to impress 140 masters who knew the secret to every effect I performed. I knew I would not fool anyone, but I did want to impact them with my message. I wanted them to see what was possible when we use magic to help people think differently. I got my reward when one member approached me afterward and said, "I enjoyed your performance. You really made me think."
That night, as I said goodbye to David, I asked him about the decision-making process regarding my membership. He was standing on the giant spiral staircase that extends four stories through the middle of the Circle headquarters with a stack of score sheets under his arm. "Well, we tally the scores and then discuss you as a potential member. We typically get back to you in a fortnight." To which I replied, "I understand."
"Of course, it wouldn't be appropriate for me to tell you you'd made it tonight."
I had passed the audition and for 20 years have been proud to be a member of the Magic Circle, the oldest and most prestigious society of magicians in the world.
Change Your Thinking, Change Your Performance
When you're not happy with your performance – with the results you're getting – take time to sit and reflect on what you believe about your abilities and your worthiness. You may find that what you're getting is precisely in line with what you're thinking, but you have to take the time to get quiet and allow yourself to hear your honest awareness of what you believe. Don't worry. You don't have to share that awareness in front of 100 people. You're the only one who needs to know. Self-awareness is a gift you give yourself.
What's wonderful is that you can change your beliefs. It doesn't happen overnight – particularly with beliefs you've been reinforcing for a long time. Neural pathways get deep when you drive on them for years and years. It's tough to pull your wheels out of a two-track road with deep ruts that have you've been driving in for a long time. You have to yank the steering wheel to pick a different path. So too, it is with changing your thinking. But you can change your beliefs and improve your results.
Try what I did. Write about your perfect performance. Maybe it's the way you want to behave in a conversation with a colleague. Perhaps it's the way you want to participate in meetings. Perhaps you want to be more inspiring as a leader. Write about what you want to see from your point of view. Write a detailed description of what your ideal behavior would look like and feel like. Write about what you want to see in such detail that you can feel the goodness of your behavior and results by merely imagining it. The feeling part is essential. Your feelings are a powerful source of change. When you imagine what you want and then generate the feeling you want to experience, you create a positive force that pulls you into the new behavior. You should be able to feel a positive flow of energy in your body. Write until what you imagine makes you smile.
Write a new description of the change you want to make every morning for two weeks and watch the magic happen!